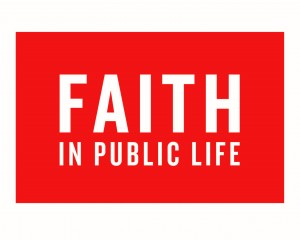 Faith, Values and the 2016 Election:
Toward A Politics of the Golden Rule:
Reflection Guide and Resources
As religious organizations, clergy and people of faith across the country, we believe the 2016 election presents an important opportunity to reflect on our deepest values and commitment to the common good. Elections should be about more than partisan divisions, the latest poll numbers, Super PACs and billionaire donors. Politics as usual is insufficient for the urgent task of addressing the defining moral issues of our time: growing economic inequality; climate change; a broken immigration system that tears apart families; mass incarceration that devastates communities of color; gun violence; and confronting terrorism without abandoning our values. All of these challenges require policy responses, but at root they raise moral questions about the kind of nation we want today and for our children and grandchildren.
Download the full document here: