Faith Climate Action Week
April 15-24, 2016

(or events in April and May around Earth)
Here are resources for the 2016 Faith Climate Action Week
Resources, film (Racing Extinction), homily helps, prayers,
advocacy action around Green Climate Fund and More..
Have you signed up? 
You can have materials sent or do free downloads.
Put your event on New Mexico calendar for everyone to know about.
Help NMIPL get more than 50 faith communities acting 
to care for our Land of Enchantment.
Your advocacy action postcards on Green Climate Fund to help our brothers and sisters will be taken personally to NM Legislators.
---
---
Earth Day Resources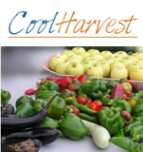 Join New Mexico Interfaith Power and Light's Cool Harvest Campaign!
Most of the food that Americans eat travels between 1200 and 1500 miles to reach their dinner plates. Reduce your carbon footprint by choosing food that is locally grown whenever you can. You can find many foods that come from right here in New Mexico, including our state vegetables, pinto beans and chiles. Other local items include fruits (apples, apricots, blackberries, grapes, peaches, pears, plums, quinces, raspberries, rhubarb), vegetables (too many to name!), herbs, milk and cream, eggs, cheese, meats, honey, peanuts, pecans, pinons, pistachios, wheat flour, cornmeal, and even balsamic vinegar! In the summer and autumn months, you'll find an amazing selection of produce raised without pesticides or chemical fertilizers at the growers' markets held throughout the state. Even during the winter some grower's markets are held once a month. For a list of grower's markets in New Mexico, along with their dates and hours of operation, go to farmersmarketsnm.org.  (These markets are not the same as the produce chain called The Farmer's Market in Albuquerque.)
An excellent place to buy local products is La Montanita Co-op, located in Nob Hill and on Rio Grande, N.W. The Co-op carries many products mentioned above, and offers discounts to its members. Or contact local farmers through http://www.localharvest.org/. For locally raised meats and poultry, consult the website www.eatwild.com.
Or be even more local—plant a garden, raise chickens (go to urbanchickens.org for advice), or become a beekeeper with help from abqbeeks.ning.com. Eat better, support local businesses, and combat climate change!
Earth Day Liturgy helps:
Click here to download a service from another IPL member
Check out this Episcopal Link:
http://www.montreal.anglican.ca/z4mom/outreach_stewenv1.htm
Earth Day service by The Rev. Elizabeth Lyman,click to download as a Word.doc
---
A prayer service for earth day