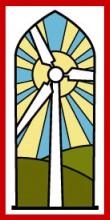 We ask for your support by signing a letter to the Department of Energy voicing concern about a license application by Holtec International for the Consolidated Interim Storage of high-level radioactive waste that the Nuclear Regulatory Commission (NRC).
You can download the entire letter here.
To sign this faith leader letter, send your information to joan@nm-ipl.org.