STAFF

Joan Brown, osf,  Executive Director (Catholic) Joan is a Catholic Franciscan sister from the Rochester, Minnesota community who serves as the Executive Director of NMIPL. Her farm background, passion or the Sacred Earth Community and many years of experience in the non-profit and social justice sector inform her work.  She holds a Master's Degree from California Institute of Integral Studies where she studied with Brian Swimme, Joanna Macy and others. Fr. Thomas Berry and Teilhard de Chardin inspire her work for the long haul in helping people come to a sense of wonder at the marvelous world we have been given and are called to take care of for the future of all beings.
Mary Jo Picha, Volunteer  Mary Jo offers NMIPL experience and love for earth motivated by her children and a deep spirituality as staff/volunteer. She faithfully keeps up the data base and works on computer and web needs. She has taken various workshops and classes in transition town, master composting, permaculture design and has just finished a Masters  in Social Work. Mary Jo lives in Albuquerque with many weekends spent at Ghost Ranch with her two children where her husband is on staff.
Virginia Muggenburg, Bookkeeper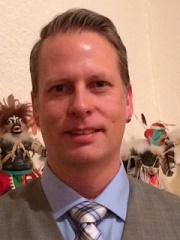 Bill Edwards, Webmaster
BOARD MEMBERS
Thomas Stark, Board President (Unitarian Universalist) Tom is a member of the First Unitarian Church in Albuquerque. He is actively involved with and has led their Earth Web group. His passion for a sustainable revolution to proceed the industrial revolution has led him to organizing and advocacy work with NMILP and other organizations. Tom recently retired from the Albuquerque Fire Department where he was a Paramedic/Firefighter for the past 21 years.
Cheryl Foote, Correponding Secretary (Episcopal/ Lutheran)   Cheryl resides in Albuquerque and is a historian and retired professor from Central New Mexico        Community College where she worked on sustainability issues.  She attends St. Mark's Episcopal Church, though her background is ELCA (Lutheran).

Marilyn O'Boyle, Treasurer (Unitarian) Marilyn is a member of the First Unitarian Church, where she is an active leader in the church's environmental group, Earth Web. She is a Suzuki Method Violin teacher and performer who also offers her musical gifts by serving on her church Worship Committee and in their choir.

Edwina Beard (Episcopal) Edwina brings a passion for Stewardship of Earth and a desire to bequeath a healthy, sustainable planet to her four grandchildren. She has served as parish musician for St. Thomas of Canterbury Episcopal Church in Albuquerque for more than forty years. Her professional life has included work as a chemist and paralegal.
Jeff Newcomer-Miller (Mennonite) Jeff brings his Mennonite values and worldview to his work with the board. A member of Albuquerque Mennonite Church who has studied in the ministry,  love of his children and the future of earth call him to extend his passion for mediation work to caring for creation.
Betsy Windisch (Presbyterian/Methodist) Betsy is a long-time steward of creation in Gallup and McKinley County where over the last 25 years she has been a tireless advocate for recycling through education and advocacy with the McKinley Citizens' Recycling Council. She is a founding member of Gallup Solar. For more than twenty years she served as a Christian Education Director in a United Methodist church and has also been an educator in public schools. Her engagement in climate change and creation care through United Methodist and Presbyterian traditions serve her as a far flung board member for the Western Region of New Mexico.
Robert Bloom (Episcopal) My wife and I moved to Santa Fe in 2010.  I am a member of St Bede's Episcopal Church, where I serve on the Building and Grounds Committee.  Our national church is highly supportive of Interfaith Power and Light and I appreciate that even one of our masses talks about "this fragile earth, our island home."   We try to live our faith. Our home has a drip system for flowers and trees, we are installing rain barrels, and installed solar panels. The Climate Masters class I am taking reinforces my belief that we need to take individual and group action to save our environment.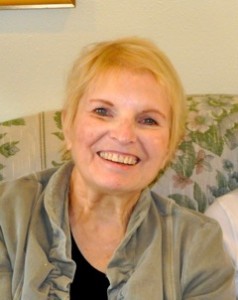 Liz Pawlak (Bahai) Liz comes from a family of environmentalists, beginning with her grandfather. Liz lives in Santa Fe and participates in national/international Bahai conferences on sustainability and environment, including the UN Earth Summit in Brazil in 1992. She completed the Wilmette Institute on Climate Change in 2013; engaged in the Climate Masters class sponsored by the Santa Fe Watershed Association, of which she is a member. She believes it is critical for all humanity to be good stewards of the planet for the survival of future generations.
Jane Braithwaite (Mormon)
The Rev. Canon Carole J. McGowan, NMCC rep (Episcopal)
Susan Langer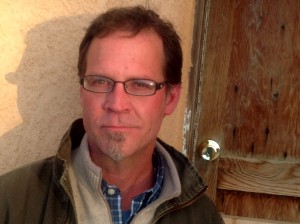 Todd Wynward (Mennonite) is an author, public school founder, small-scale farmer, wilderness educator and Mennonite minister for watershed discipleship living with his wife and son in Taos, NM. He has been engaged in education reform and social change movements for twenty years, and his new book, Rewilding the Way: Break Free to Follow an Untamed God, encourages Christians to practice an earth-honoring, simple-living, despair-erasing path of creative cultural defiance.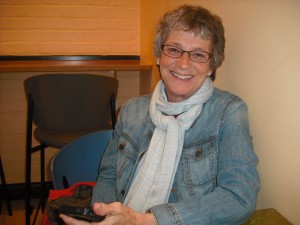 Judith Chasnoff Smith (Jewish) comes from St. Louis and has called Albuquerque home since 1979.  A member of Congregation Albert since 1987 she brings her Jewish commitment to the NMIPL board and her life experience in Special Education and Administration. She serves on the Green Team of Congregation Albert where they are working on strategy to reduce fossil fuel consumption and be good stewards of water.  She is excited to be the Jewish representative on the board and looks forward to engaging Jewish members with renewed energy to care for creation and address climate change.
Adjunct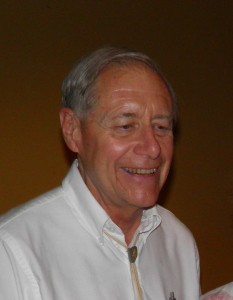 John Dickel (United Church of Christ) John Dickel is a professional astronomer. He has been an active conservationist in many organizations since the 1960s. 

Stephen Miller (Liaison to New Mexico Conference of Churches) is a pastor with the Christian Church (Disciples of Christ) and is involved in environmental advocacy work. He also sings with the Celtic Coyotes and writes songs centering on our relationship with Mother Earth.
Advisory Board
Rev. Anta Amstutz, Pastor Albuquerque Mennonite Church, Albuquerque
Larry Rasmussen, Author and Professor, Santa Fe
Sr. Rose Marie Cecchini, MM, Director of the Office of Life, Justice, Peace and Creation Care, Diocese of Gallup
Rev. Donna McNiel, Executive Director, New Mexico Conference of Churches
Bishop Michael Vono, Bishop for Episcopal Diocese of the Rio Grande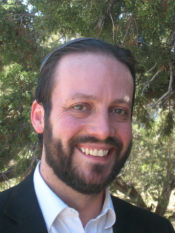 Rabbi Neil Amswych, Temple Beth Shalom, Santa Fe, 505-699-3789