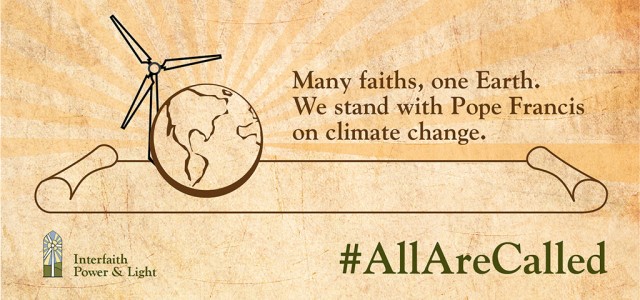 What Is NMIPL

A Very Different View on Climate Change

The Right Reverend Michael Curry, Bishop of the Episcopal Diocese of North Carolina, talks to the Right Reverend Marc Andrus, Bishop of California, about his theology for a Christian response to the inevitability of climate change.

The extended interview is also available.

NYC Climate March "We Are Marching"



September 28, 2014
These pictures were taken primarily from the "Faith" section of the New York People's Climate March. Of the estimated 400,000 marching, the Faith section was deemed to be the largest contingent.
NM Interfaith Power and Light (NMIPL) – Annual Fall Harvest Gathering

Highlights from the 2014 Annual Meeting

Insight New Mexico – Joan Brown – August 21, 2014



V.B. Price talks with Joan Brown, Executive Director for New Mexico Interfaith Power and Light, an organization that engages faith communities in addressing climate change. - See more at: http://newmexicomercury.com/blog/comments/insight_new_mexico_joan_brown#sthash.i4Nh7mM4.dpuf

Peace On Earth Celebration – April 27, 2014