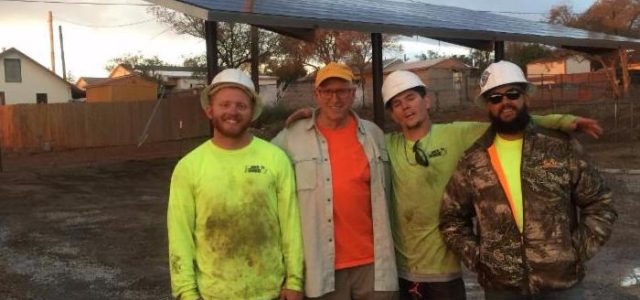 Bethany Christian Reform Church
Bethany Christian Reform Church Bethany Christian Reform Church completed their solar installation in the fall of 2017. In addition to this project, the Christian Reform Church has been involved in […]
DC Climate March – 04.29.2017

Renewable Energy for All

Please check out the video of the gathering in Santa Fe to promote Renewable Energy for All. Over 100 supporters showed up!

The Albuquerque Forum on Faith and Politics

Public Education

November 12, 3:00 – 5:00 pm

Each forum will begin with a panel of experts, followed by small group conversations and ways of taking action.

Refreshments provided. PLEASE JOIN US.

For more information: (505)881-9626.

Download the flyer here.
NMIPL Annual Fall Gathering: "Generations Caring for Earth Together"

Saturday, November 4, 2-5 PM

Don't miss this wonderful gathering with music by Somos los Otros, guest speakers Lyla JuneJohnston and her mother Pat McCabe, honoring SEED and SPROUT Awardees for 2017, food and special NMIPL 10th Anniversary prayer/reflection books with offerings from faith leaders and youth around the state.

NMIPL is looking for SEED and SPROUT awardee nominations and also prayer/poem and inspirational reflections for the booklet (deadline is mid-September). Contact joan@nm-ipl.org.

Download Flyer: 2017 Gathering Flyer

Sign the Paris Pledge

What is the Paris Pledge?

Take the Paris Pledge and commit to reducing your carbon pollution by 50% by the year 2030 and to be carbon neutral by 2050. Together, we can make a real difference.

When you take the pledge, Interfaith Power & Light will provide you with helpful resources and tools so you can reach (and maybe even exceed) these commitments.

At the end of 2015, leaders from across the world met in Paris to negotiate an agreement on how climate change can be slowed. As people of faith, Interfaith Power & Light communities from across the United States brought to the table examples of what is possible by taking the Paris Pledge. By living as examples, we will show our world leaders that we believe change is not only possible, but happening now.

Will you join us? Sign the Paris Pledge and together we can show that a brighter future is within reach.