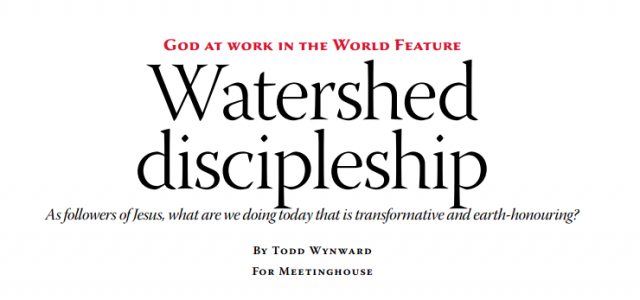 Watershed Discipleship
God at work in the World Feature Watershed Discipleship As followers of Jesus, what are we doing today that is transformative and earth-honouring? By Todd Wynward For Meetinghouse What does […]
Checkout the blogs from COP 21

Earth Matters interview with Sister Joan Brown on Paris Climate Talks

Sister Joan Brown of NM Interfaith Power and Light was a guest on Earth Matters at 10am last uesday. Sister Joan represented Franciscans International at the Paris Climate Talks in December. She gave a first-hand take on what came out of the negotiations and what we need to do to ensure that we achieve the COP21 goals.

Tune in on 89.1FM or streaming live at gmcr.org. Podcast will be available at http://gmcr.org/category/earth-matters/.