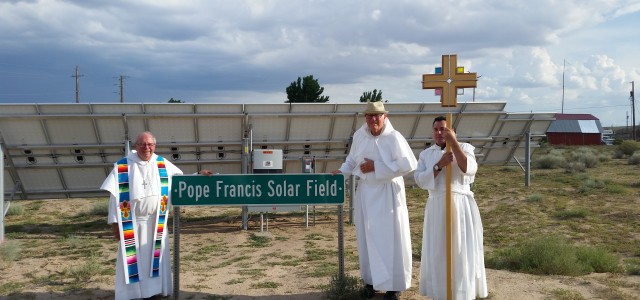 Cool Congregation Challenge Informational Meeting
Cool Congregation Challenge Informational Meeting Sat, May 20, 10:00am – 11:30am First Congregational Church, 2801 Lomas Blvd. NE, ABQ Come learn how to apply for the Interfaith Power and Light […]
New Mexico Interfaith Power & Light

The Albuquerque Forum on Faith and Politics

St. Andrew Presbyterian

Church 5301 Ponderosa NE Albuquerque, NM 87110

An Interfaith Panel on Faith and Politics

February 5, 1:30 – 3:30 pm

Immigration Policy

March 26, 3:00 – 5:00 pm

Global Climate Change

May 21, 3:00 – 5:00 pm

The Future of Health Care

September 24, 3:00 – 5:00 pm

Public Education

November 12, 3:00 – 5:00 pm

Each forum will begin with a panel of experts, followed by small group conversations and ways of taking action.

Refreshments provided. PLEASE JOIN US.

For more information: (505)881-9626.

Download the flyer here.

Message to Your Legislators

Write a personalized note to your Legislator to be delivered on Lobby Day:

On April 27th IPL leaders will descend on Washington to educate and advocate for action on climate. We will hand deliver your notes to your legislators. Fill out the form for what you would like to say and we will print them out and deliver them for you.

You can make an even bigger difference by reaching out to others in your community and encouraging them to participate. If we all do that, we'll reach countless people in faith communities across the country, which will build our capacity and our collective power to reduce our carbon footprint and protect Creation. Thank you for showing your love for Creation during Earth Week.

Write your message here!