New Mexico Interfaith Power and Light Supports EPA Methane Guidelines
Thursday, May 12, 2016,  Statement by Joan Brown,osf, Executive Director     www.nm-ipl.org
Afte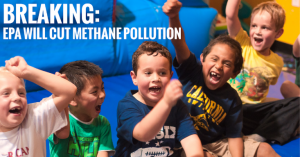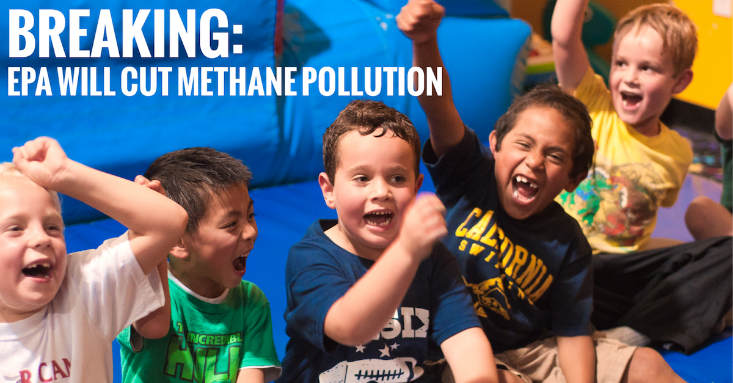 r months of public comments and hearings, today the Environmental Protection Agency (EPA) released standards for methane pollution from new sources in the oil and gas industry. EPA also released a draft regulation requiring detailed reporting of emissions from existing sources.
New Mexico Interfaith Power and Light (NMIPL) supports the leadership of the EPA which addresses human health and stewardship of creation. NMIPL collected nearly 100 signatures from interfaith leaders and hundreds of signatures on postcards and petitions from people of faith in New Mexico who support the new rules.
We pray in gratitude for the decision today; however, our work is not done. Existing sources of methane pollution must also be addressed as we face the moral and ethical challenge to protect health and address climate change. Brothers and sisters around the world are looking to the United States and New Mexico to live up to our UN Paris agreement to address climate change. The recent commitment President Obama made with Prime Minister Trudeau to tackle existing sources shows leadership and initiative in this area.
NMIPL is very concerned about the status of economy in New Mexico. However, our neighboring state Colorado has shown that doing the right thing for future generations by addressing methane pollution can also save money. A new study in Colorado found that with their new rules more than 1,000 inspections were found and 800 leaks repaired while saving money.
As the only faith based organization in New Mexico working on stewardship of earth and community, the methane rules are very important in protecting sacred creation, our communities, and future generations. Climate change is a serious concern lifted up by all major world religious leaders leading up the UN Paris Climate Change Agreement in December 2015. Pope Francis in Laudato Si: On Care of Our Common Home, focused on climate justice.
Large amounts of methane released from natural gas infrastructures in New Mexico emit methane into the air that harms human health and is up to 86 times stronger than carbon dioxide at trapping heat over a 20 year period. Methane waste has a large impact on climate change and is impacting our most vulnerable brothers and sisters and Earth that we have been charged to care for as a moral responsibility into the future.
---
EXTRACTING FOSSIL FUELS FROM YOUR PORTFOLIO:
A Guide to Personal Divestment and Reinvestment
Climate change is one of the most serious threats of our time. Temperatures are rising, snow and rainfall patterns are shifting, and more extreme climate events — including heavy rainstorms and record high temperatures — are already affecting our communities and natural habitats. Scientists agree that carbon emissions and pollution from burning fossil fuels like coal and oil are the main cause of climate change. Action needs to be taken immediately to protect ourselves, future generations, and other species. Yet too often we've seen elected officials back away from the required steps, often in direct response to lobbying and pressure by the fossil fuel industry.
The fossil fuel divestment campaign provides an immediate and direct action that each of us can take to send a clear message through our retirement plans, individual stock holdings, or other investments. This guide aims to help individuals better understand fossil fuel divestment, provide clear steps to move your money out of coal, oil, and gas companies, and give tips on how to proactively invest in sustainable companies and investment vehicles. We encourage you to use this guide and the resources in the appendix to educate yourself, your family, your friends, or your financial planner on the options to go fossil fuel free.
Thank you for taking the first step.
Matthew W. Patsky, CFA is the CEO of Trillium Asset Management and Leslie Samuelrich is the President of Green Century Capital Management.
Read the entire guide here: http://www.trilliuminvest.com/wp-content/uploads/2013/10/ExtractingFossilFuels.pdf
---
Divest & Reinvest Statement from Theologians and Religious Leaders
In September 2014, GreenFaith released a statement signed by over 80 prominent theologians and religious leaders in support of fossil fuel divestment and reinvestment in a clean energy future.
---
World Council of Churches pulls fossil fuel investments
---
Divest and Reinvest Central
---
The Unitarian Universalist Association Joins Fossil Fuel Divestment Movement
For more information contact pr@uua.org.
This work is made possible by the generosity of individual donors and congregations. Please consider making a donation today.
---
Union Theological Seminary in NYC Votes Unanimously to Divest From Fossil Fuels
June 10, 2014
First Seminary in the country to divest from fossil fuels, adds momentum to growing effort by faith communities
NEW YORK, NY — In another win for the growing fossil fuel divestment campaign, the trustees of Union Theological Seminary in the City of New York voted unanimously today to begin divesting the school's entire $108.4 million endowment from fossil fuels, becoming the world's first seminary to take this dramatic step in the fight against global climate change.
"Scripture tells us that all of the world is God's precious creation, and our place within it is to care for and respect the health of the whole," said Union President Serene Jones. "As a seminary dedicated to social justice, we have a critical call to live out our values in the world. Climate change poses a catastrophic threat, and as stewards of God's creation we simply must act."
Union's decision to divest reflects a growing concern among faith communities about the dangers of climate change. Dozens of churches around the world, from Anglicans in New Zealand to Quakers in the United Kingdom, have divested their holdings. The United Church of Christ of Massachusetts and Minnesota, the Episcopal Diocese of Massachusetts the Evangelical Lutheran Church of Oregon, the Maine Council of Churches, and others have all supported divestment.
"Union is the cradle of progressive Protestantism in the US, so I expect this decision will have a major impact," said Bill McKibben, 350.org co-founder. "Not only is Union a moral leader, it's also a resident of Manhattan with long ties to the city's leaders, meaning that divestment now has a foothold in the world's financial capital. I predict this will be the first of many seminaries that heed the call to stand up for God's creation."
---