Portfolio Manager is ENERGY STAR's open-source tool through which building and energy-use metrics are generated. Throughout the country Portfolio Manager is currently used on over 450,000 commercial facilities, by over 75,000 individual users, who've achieved over 28,000 ENERGY STAR certified facilities. Certification indicates the facility is in upper 25% of national energy efficiency for the facility type.
In DC, we partner with other government organizations and hold "Benchmarking Jams." Which are comprehensive information sessions (usually 90-120 min), where congregations and religious organizations can come and learn about the benchmarking laws that directly affect them and their community. These sessions typically have 4 parts:
An introduction where someone introduces the local benchmarking laws, talks about why they were enacted, why they're important
How to comply, how to navigate through the Portfolio Manager platform, and how the information, once in the system, can be used as an effective tool for identifying smart energy-reduction opportunities, which can lead to significant cost-savings, as well as a cleaner environment.
DCSEU and PACE typically closes the presentation by discussing the revenue that can be made available to congregations and small-businesses, for large efficiency upgrades such as lighting, HVAC, and refrigeration.
The event typically ends with a 20-30 minute period of Q&A, during which time volunteers go around and provide assistance to those who need help.
These events are a great capacity builder, please let us know if you would be interested in attending or participating in one of these events.
Also, please find some additional links and attachments below that you may find informative, and give a better idea of the kind of work that we do.
We are here to help, please feel free to reach out and let us know how we might be of assistance to your organization.
www.energystar.gov/congregations
www.energystar.gov/battleofthebuildings – EPA's annual National Building Competition is a great way to showcase stewardship success.
www.energystar.gov/buildings/training
Download these flyers:
ENERGY STAR Congregations Workbook Summary FINAL
---
Join the growing number of faith communities saving money and caring for creation by lowering high utility bills through
energy efficiency upgrades and solar panels.
* Check out PNM's Quick Saver program and rebates if you are in their service area. This is a great program to assist with lighting. If you have old florescent bulbs note that soon you will not be able to replace them….Quick Saver can be a win, win.
Ways to Green Your House of Worship and Home
NMIPL will work with any house of worship to care for creation by addressing energy efficiency and conservation. Various options for an energy assessment exist, depending upon your location in New Mexico. This Do It Yourself Energy Assessment can help you get started. If you have drafty windows this video gives all the instructions you need to create inexpensive and quick window inserts to save on energy bills.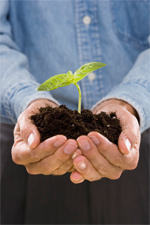 If you or your faith community are interested in lowering energy consumption at home, our Cool Congregations program, which provides online calculations of energy footprint and a complete user friendly book, can get you saving while creating community bonds.
Get Your Energy Audit form
Making and Installing a $15 energy efficient window in churches and homes
Watch the video on YouTube.
Room by Room Energy Efficiency Guide
Cool Congregation Checklist for Energy Efficiency