Meet the Pope's Climate Scientist – An Evening with Dr. Ramanathan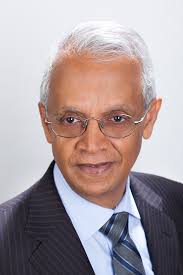 The world-renowned climate scientist Dr. Veerabhadran Ramanathan of Scripps Institute presented his ground-breaking research, his role in the Vatican's Pontifical Academy of Sciences, and his influential presence at the U.N. Climate Talks in Paris to a Climate Conference of the San Diego faith community at St. Paul's Episcopal Cathedral on April 15, 2015.
Follow the link below to see the talk:
https://vimeo.com/stpaulcathedral/review/163722699/3e0b4f341d
---
Innovative EPA Program will Curb Carbon Pollution while supporting Low-income Communities
While in New Mexico the Clean Power Plan is in a holding pattern, today, the Environmental Protection Agency (EPA) hosted a public hearing in Chicago to gather feedback on EPA's proposed details for the Clean Energy Incentive Program (CEIP). Part of the Clean Power Plan, the CEIP is a "matching fund" program that helps states invest early in renewable energy and energy efficiency projects that are implemented in disadvantaged communities. It helps states meet their Clean Power Plan goals while encouraging low-income access to clean, renewable energy and energy efficiency programs. This is a wonderful aspect that can assist New Mexico.
New Mexico Interfaith Power and Light and the entire Interfaith Power & Light network is encouraged by this program. Poor communities are disproportionately affected by climate change impacts, and must be included in climate solutions. And states and communities must
move rapidly to cleaner energy if we are to avoid catastrophic climate change.
"As people of faith, we are called to care for Creation and also to serve justice. Global warming is a serious thereat to the future of the planet. And it is the most vulnerable among us – children, the elderly, and low-income Americans – who are disproportionately harmed by carbon pollution. The EPA is doing the right thing by targeting clean energy programs to benefit the people in America who need them most," said Susan Stephenson, executive director of Interfaith Power & Light.
---
Oil and Gas Threat Map of New Mexico
A great map showing how oil and gas is impacting New Mexico.
---
Confronting climate change is our moral obligation
By Most Reverend Oscar Cantú and Most Reverend Broderick Pabillo
April 27, 2016, 12:46 pm
We are bishops from the global South and North, united by faith and humanity. As pastors, we seek to comfort the young and the old, the healthy and the infirm.
We try to ensure that the powerless are heard and the powerful are engaged. In accordance with these values, we joined hands with Pope Francis to call upon our leaders to protect all of creation from ecological calamity as they prepared to sign the Paris climate change accord April 22 at the United Nations headquarters in New York…
Access the full article here:
http://thehill.com/blogs/congress-blog/energy-environment/277829-confronting-climate-change-is-our-moral-obligation
---
Climate of Faith
Scientists have spoken on climate change. But will it take a leap of faith for people to change?
December 16, 2015, 12:00 am
Four summers ago, a tree fell on a power line, causing a wildfire that ripped through the Jemez Mountains, charring a record-setting 150,000 acres of forest, burning dozens of homes and destroying the Pueblo of Santa Clara's watershed.
Today, green has returned to the landscape. But as the trees grow back, they'll be different species from the piñón and ponderosa we lost. As plant communities change, so do the species of birds and wildlife that rely upon them. And the relationships people have with the forest—to earn a livelihood, recreate or find solace—change, as well.
It's just one of the easy examples of how a hotter and drier climate and the role humans play in it are altering our environment.
– See more at: http://www.sfreporter.com/santafe/article-11341-climate-of-faith.html#sthash.zU1WTypq.dpuf
---

On Saturday, December 12, leaders from 195 nations concluded the United Nations Climate Change Conference in Paris by approving a global agreement to address climate change. This agreement includes a commitment to keep global warming well below 2 degrees. The ELCA welcomes the Paris Accord, and we renew our own commitment to care for all of God's good creation.
"We stand at a critical moment, when the world has come together to decide the framework for our shared future," said Interim Advocacy Director Mary Minette, who traveled to Paris last week as part of a delegation representing ACT Alliance, of which the ELCA is a member.
"People of faith showed up in unprecedented numbers for the climate talks in Paris because we believe that this moment includes a moral obligation to our most vulnerable neighbors, to future generations, and to all of God's creation to act on climate change.
The Paris agreement sets the world on a pathway to stewardship, justice and sustainability. All countries have, for the first time, agreed to take concrete steps to reduce greenhouse gas emissions and to review and increase their commitments over time.
The Paris agreement includes financial pledges to help developing countries adopt  clean energy technologies and adapt to already-occurring impacts of climate change.  It also includes provisions that will help the most vulnerable countries avoid the worst of human suffering from irreversible climate damage in the future,  and it sets the world on a more sustainable, low carbon, development pathway.
The outcome of the Paris talks reflects momentum brought by a growing global movement of people and communities around the world, including communities of faith, who are leading the way in pushing for a better future.
As we leave Paris and return to our own communities, we must continue to act in solidarity with those who are most vulnerable to climate change, with those yet to come, and with all of God's creation."
Along with membership in ACT Alliance, the ELCA is also a member of the Lutheran World Federation and World Council of Churches. Together these organizations had a delegation of over 100 in Paris for the summit. You can read ACT Alliance's response to the Paris Accordhere.
To learn more about the Paris summit and how the ELCA continues to be involved in caring for God's Creation, visit http://www.elca.org/advocacy and read Mary's updates from Paris on our ELCA Advocacy blog. 
---

by Joan Brown
The line of the song "Summer time and the living is easy" runs through my mind this August. I wish the living were easy. But with the papal encyclical and the drum beat of climate change steadily speeding up, life is less than easy for those working in solidarity with our many suffering brothers and sisters around the planet—nor is it easy for those living on the frontlines of climate change.
The Papal Encyclical and the Pope's upcoming visit to the U.S. have placed climate change and related economic concerns on the front burner increasing requests for educational events, radio interviews and public policy outreach. However, it was disheartening to read results from an AP poll that only 40% of US Catholics had heard of Laudato Si and only 23% had heard any word about this groundbreaking encyclical from their pulpit.  In addition, only 43 percent of US Catholics considered climate change a moral concern.
http://bigstory.ap.org/article/539413db98ee4906b6e09c1ecbe1d9c9/ap-poll-minority-us-catholics-know-popes-climate-views.
There have been so many news stories about climate change that it is hard to digest it all. Thomas Friedman, of the New York Times, wrote a poignant op-ed focusing on climate change, diplomacy and the Middle East.  http://www.nytimes.com/2015/08/19/opinion/thomas-friedman-the-worlds-hot-spot.html?_r=0. High temperatures of 120 degrees in Iraq resulted in more leadership instability because people had little access to electricity for air conditioners. Citizens of Bandar Mahshahr, Iran touted a heat index of 163 degrees recently and the devastating Syrian situation, fueled initially by 4 years of unprecedented drought with no government intervention, continues out of control with millions of refugees.
On the heels of Thomas Friedman's thoughts, is the amazing announcement of  Islamic leaders from 20 countries affirming a Climate Change Declaration directed to the 1.6 billion Muslims. The declaration urges strong international actions in Paris that lead to ending pollution from fossil fuels and limiting emissions to no higher than 2 degrees above pre-industrial levels. http://www.climatenetwork.org/press-release/islamic-climate-declaration-calls-fossil-fuel-phase-out .
All the more important in the light of such headlines is the recent call by Pope Francis to join the Orthodox Church in designating September 1 as an annual Day of Prayer for Creation.  Again highlighting the critical ecological crisis that the world faces, he emphasized that such a day is "a precious opportunity to renew our personal participation in this vocation as custodians of creation."
http://en.radiovaticana.va/news/2015/08/10/pope_francis_announces_day_of_prayer_for_creation/1164087.
In line with this call the Global Catholic Climate Movement initiated the time from September 1 to the Feast of St. Francis, the Patron of Ecology as a Season of Creation calling for prayer and personal and collective action.   http://catholicclimatemovement.global/gccm-lauds-popes-day-of-prayer-for-care-of-creation-september-1/.
Within this month of prayer and action New Mexico Interfaith Power and Light and those in other states are planning Interfaith Candle Light Prayer Vigils on the eve of the Papal address to the joint session of Congress on September 24. People of all religious traditions will be gathering the evening of September 23, which coincidentally is the holy day of Yom Kippur, the Day of Atonement, to pray for guidance for the Pope, Congress and all World Leaders as we move closer to the critical UN Climate Meetings in Paris at the end of the year.
As we pray in New Mexico we will connect prayer with personal action and advocacy for several concerns. We will seek signatures for Congressional delegates to support the Green Climate Fund. We will link care for our sacred air to engagement on the just announced EPA proposed Methane Pollution Standards for oil and gas industry which is an enormous concern as New Mexicans sit under the largest methane cloud in the country. http://www.nytimes.com/2015/08/19/us/epa-announces-new-rules-to-cut-methane-emissions.html.
While the living this summer is not easy, it is certainly filled with meaning and calls for compassion for the very life of our sacred Mother Earth. A question I continually ask is, "Will Catholics be able to hear their sacred call in this moment? Will an AP poll in six months find us actually living out the invitations of Pope Franics to convert our lives and address climate change?"
---
Being an integral part of the communion of struggle
by Joan Brown
As I watered the beans and pick squash, tomatoes and basil, I thought, "I really would just like to be in the quiet of this summer garden and not go to Washington, DC in the morning."
But, the next day while the Big Dipper is still visible in the sky, I awoke to catch a very early morning flight out of Albuquerque for our nation's capital. I was one of 12 faith leaders traveling to the White House to receive a Champion of Change award for work on climate change on July 20.
Read a piece by Sr. Joan Brown, OSF on climate change at The Global Sisters Report:
http://globalsistersreport.org/column/capital-e-earth/being-integral-part-communion-struggle-29601
---
Don't go back to sleep
by Joan Brown
I was leading the ninth annual Women's Wilderness Camping Retreat in the Santa Fe National Forest when the papal encyclical, "Laudato Si', on Care for Our Common Home,"was released. It has been three years since we have retreated in this amazing place of forest, meadows and streams. After a fire in 2013 the forest was closed because of threats of flash floods.
Scars from the fire and vast erosion from monsoon rains are evident everywhere. In this place, the encyclical is enfleshed.  The land and communities surrounding them speak of the realities of fire and extreme weather exacerbated by climate change in New Mexico. Creation and people's livelihoods are affected.
I traveled to the small town of Pecos, about 30 minutes down a road that is almost washed out as the result of fires and rains. One small restaurant boasts of an intermittent Internet connection that allows me to download the encyclical and do some work for New Mexico Interfaith Power and Light around the encyclical.
While my hopes were for a document that could both inspire and call us to deeper action, my initial reading fills my poetic heart and activist soul with great gratitude. I am moved and pray a prayer of thanks for a call that encompasses "every person on the planet."
As a Franciscan, I see the imperative to approach nature and the environment with an "openness to awe and wonder," which are essential to living "intimately united with all that exists," that forms a foundation of the document. Between the words is the witness of St. Francis and St. Clare to live simply and rooted in joy and wonder.
The opening paragraphs are essential foundations of the document:  that it is necessary to hear and answer the call to address current political and economic systems in need of reform. Reform on a personal, societal and countrywide scale is required in order to live in a stance that is "a refusal to turn reality into an object simply to be used and controlled."
Prepared to be given a bird's eye view of the concerns of environmental devastation, climate change, poverty and structures that create our ongoing dilemma, I am surprised to be given an eagle's eye view of our reality that is sharp and in places so specific it causes discomfort. There are many invitations to conversion, a very Franciscan virtue.
Laudato Si' begins to sing through me like the ancient Canticle of Creation by St. Francis of Assisi. My organizer's mind imagines how this document can be of service. Laudato Si' can add a moral perspective to a number of issues including:  theClean Power Plan  the EPA will give to states in August; the Congressional appropriation of money for the Green Climate Fund to assist our brothers and sisters who are economically challenged and affected most by climate change; the mobilization of people of faith and conscience to raise a moral and ethical imperative for world leaders to agree upon a binding global treaty on climate change in Paris at the end of the year. (See IPL Paris Pledge to lend your voice.)
My head reels as I drive the windy road back to the retreat. Over dinner, after a day of solitude in the forest, the women are anxious to hear about the encyclical. When I report that it is a beautiful and commanding document in which the pope says, "I wish to address every person living on this planet," they are all overjoyed to be included in the call of the encyclical.
These women are Mennonites, Catholics, "former Catholics," Buddhists, some espousing no religion and one young woman who says she has come to know her religion as Love and being a loving person. They, as many of the interfaith people I work with, are in love with creation and their brothers and sisters and the future generations. They are very concerned about climate change, devastation of the planet, an economic system that creates more poverty and disparity and a human path leading to the brink of destruction and soulless lives of consumerism.
A line from a Rumi poem set to music has been sung during the retreat, and it could be a clarion call after reading the encyclical.  "The voices at dawn have secrets to tell you. Don't go back to sleep. Step across the threshold and don't go back to sleep."
"Laudato Si': on Care for Our Common Home" will take time to read in depth and digest, but just as good cooks taste as they work on the sacred meal for guests and even share morsels with early guests, the tasting and sharing of morsels has begun.
This week I help lead a Wild GRACE youth and adult leader retreat at Ghost Ranch Retreat and Conference Center in Abiqui, New Mexico. The 90 participants (who are mostly Presbyterian) will be offered some tidbits to encourage, inspire and challenge them,  such as:  "Young people have a new ecological sensitivity and generous spirit, and some of them are making admirable efforts to protect the environment. At the same time they have grown up in a milieu of extreme consumerism and affluence which makes it difficult to develop other habits."
I sing in gratitude for Laudato Si' and pray with humility the lines of one of the prayers at the conclusion of the document.
God of love, show us our place in this world
as channels of your love,
for all the creatures of this earth,
for not one of them is forgotten in your sight.
Enlighten those who possess power and money
that they may avoid the sin of indifference,
that they may love the common good, advance the weak,
and care for this world in which we live.
The poor and the earth are crying out.
O Lord, seize us with your power and light . . .
[Sr. Joan Brown, OSF, is a Franciscan sister from the Franciscan Sisters of Rochester, Minnesota, and executive director of New Mexico Interfaith Power and Light.]
---
In the wake of the People's Climate March
September 24, 2014
Read a piece by Sr. Joan Brown, OSF on climate change at The Global Sisters Report:
http://globalsistersreport.org/column/capital-e-earth/environment/wake-people%E2%80%99s-climate-march-11416
---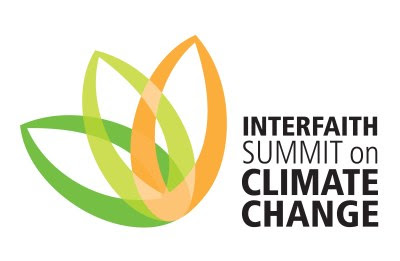 07 August 2014
Plans are advancing for the Interfaith Summit on Climate Change, to be held in New York from 21 to 22 September. A new website featuring interfaith perspectives on climate change, highlighting the upcoming summit, has recently gone online.
The website, which was developed by the World Council of Churches (WCC) and Religions for Peace, intends to offer a variety of faith-based perspectives on climate while encouraging people to get involved in addressing climate change issues.
The site (http://www.interfaithclimate.org), currently featuring the upcoming Interfaith Summit on Climate Change, will also focus in future on the interfaith voices in advance of the COPS 21 climate change meetings to be held in Paris in December, 2015.
In addition to information about the upcoming summit, the site also offers videos, documents and suggested ways to get involved.
"A new video we posted recently and called The Green Mosque is a compelling story of a young Muslim woman in Cape Town, South Africa who is working with her community to increase awareness about the environment and its impact on climate change," said WCC director of communication, Mark Beach.
"The site is meant to increase awareness about climate change from a religious and faith-based perspective," Beach said. "People of faith have something to say about climate change, such as Mariam, interviewed in The Green Mosque video, showing that they understand the issue and there are things within their own community that can be done. Her work is inspiring."
There is also a video featuring perspectives from the local community and churches in Tuvalu about the rising of sea levels and what it means to this small Pacific Atoll. The webpages will continue to be enriched with new materials in the coming weeks.
The Interfaith Summit on Climate Change is part of a global effort to mobilize people and communities on the issue of climate change. Some 30 religious leaders will gather for the two-day summit where the involvement of indigenous peoples and youth will be vital.
In attendance will be leaders from various spiritual traditions such as Christian (including Protestant, Roman Catholic and Orthodox), Muslim, Jewish, Hindu, Buddhist, Brahma Kumaris, Indigenous and multi-spiritual.
The summit will convey the concern of faith communities around the world regarding the proposals of the United Nations Secretary General's Climate Summit, taking place one day later on 23 September at the UN in New York.
Website: http://interfaithclimate.org/reflections
Minute on Climate Justice adopted by the WCC 10th Assembly
---
Marking the Scourge of Uranium Mining
July 30, 2014
Read a piece by Sr. Joan Brown, OSF on climate change at The Global Sisters Report:
http://globalsistersreport.org/column/capital-e-earth/environment/marking-scourge-uranium-mining-7696
---
Transforming Sour Cherries into Pie
July 10, 2014
Read a piece by Sr. Joan Brown, OSF on climate change at The Global Sisters Report:
http://globalsistersreport.org/column/capital-e-earth/environment/transforming-sour-cherries-pie-6336
---
Oxfam offers great materials related to food security, poverty and climate change.  In spring of 2013 they launched the Behind the Brands Scorecard, which addresses major food companies.  Check out their information and action ideas related to coporations at Behind the Brands Website: www.oxfamamerica.org/behindthebrands.
Seed Broadcast sites: