Interview with Sr. Joan Brown on the Archbishop Hour.

https://www.dropbox.com/s/rqfmy3wogqp7e79/18.0105%20Sr%20Joan%20Brown%20NMIPL.mp3?dl=0
---
Local View: People of faith must fight climate change
THE REV. PENNY GREER
Jun 7, 2017
During the month of May, Lincolnites were once again treated with rain – and lots of it. While not breaking records, we received 5.28 inches from May 16 through May 20 with three of those days recording more than 1 inch.
While the totals weren't as much as the amounts we received in less than a day on May 7, 2015 (more than 8 inches) or May 9, 2016 (more than 5 inches and accompanied by two tornadoes and large hail that causes damage to many Lincoln buildings and properties), I've been wondering if the rain events were connected to something new: climate change.
Read the full article here: http://journalstar.com/news/opinion/editorial/columnists/local-view-people-of-faith-must-fight-climate-change/article_ffeb4c10-b35d-52d4-951c-4dab4fb3388c.html
---
Looking for a film?
NMPL has a great film that is free with a study guide!
Before the Flood is a documentary starring Leonardo Di Caprio who travels around the world meeting with scientists and local people and leaders. The film ends with a meeting and call to action from Pope Francis. 
---
Renewable Energy for All
Please check out the video of the gathering in Santa Fe to promote Renewable Energy for All. Over 100 supporters showed up!
---
Faith Climate Action Week on Catholic Radio

Here is a radio show that Joan Brown, osf, Executive Director of New Mexico Interfaith Power and Light did promoting the Faith Climate Action week on Catholic Radio.
Download the interview here:
Click to get the resources
---
Dignity in the Community
Published on Jun 8, 2016
An Alpha-Omega Broadcasting Production – © All Rights Reserved
Follow us on Google+: https://www.google.com/+AlphaOmegaBro…
Visit us online: http://www.kazq32.org
---
Meet the Pope's Climate Scientist – An Evening with Dr. Ramanathan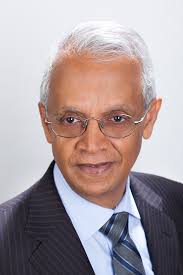 The world-renowned climate scientist Dr. Veerabhadran Ramanathan of Scripps Institute presented his ground-breaking research, his role in the Vatican's Pontifical Academy of Sciences, and his influential presence at the U.N. Climate Talks in Paris to a Climate Conference of the San Diego faith community at St. Paul's Episcopal Cathedral on April 15, 2015.
Follow the link below to see the talk:
https://vimeo.com/stpaulcathedral/review/163722699/3e0b4f341d
---
Confronting climate change is our moral obligation
By Most Reverend Oscar Cantú and Most Reverend Broderick Pabillo
April 27, 2016, 12:46 pm
We are bishops from the global South and North, united by faith and humanity. As pastors, we seek to comfort the young and the old, the healthy and the infirm.
We try to ensure that the powerless are heard and the powerful are engaged. In accordance with these values, we joined hands with Pope Francis to call upon our leaders to protect all of creation from ecological calamity as they prepared to sign the Paris climate change accord April 22 at the United Nations headquarters in New York…
Access the full article here:
http://thehill.com/blogs/congress-blog/energy-environment/277829-confronting-climate-change-is-our-moral-obligation
---
Climate of Faith
Scientists have spoken on climate change. But will it take a leap of faith for people to change?
December 16, 2015, 12:00 am
Four summers ago, a tree fell on a power line, causing a wildfire that ripped through the Jemez Mountains, charring a record-setting 150,000 acres of forest, burning dozens of homes and destroying the Pueblo of Santa Clara's watershed.
Today, green has returned to the landscape. But as the trees grow back, they'll be different species from the piñón and ponderosa we lost. As plant communities change, so do the species of birds and wildlife that rely upon them. And the relationships people have with the forest—to earn a livelihood, recreate or find solace—change, as well.
It's just one of the easy examples of how a hotter and drier climate and the role humans play in it are altering our environment.
– See more at: http://www.sfreporter.com/santafe/article-11341-climate-of-faith.html#sthash.zU1WTypq.dpuf