Eco-Prayer™ grows out of the vision of a future with people caring on a global scale for places, plants, animals, people, and the Earth through prayer, intention and action. This vision begins with global humanity joining together in Eco-Prayer and good will for the earth's ecosystems.
---
Test Your Knowledge on Climate & Health
No one is immune to the health impacts of climate change. But as with many threats to our health, certain populations are especially at risk. Some groups are more exposed to climate impacts because of where or how they live, some are more sensitive to health threats, and others may be less able to adapt to a changing climate. Populations who are especially at risk include:
•Those with low income, some communities of color, immigrant groups (including those with limited English proficiency)
•Indigenous peoples
•Children
•Pregnant women
•Older adults
•Vulnerable occupational groups like outdoor workers, first responders, and military personnel
•People with disabilities
•People with preexisting or chronic medical conditions.
EPA has recently published a series of fact sheets focusing on the health impacts of climate change at different stages of life, and for certain populations of concern. The more we know about the health impacts of climate change, the better we can protect those who are vulnerable. Read the fact sheets and then test your knowledge with our climate and health quiz.
---
Good news from Presbyterians for Earth Care
Presbyterians for Earth Care (PEC), formerly Presbyterians for Restoring Creation, invites individuals and congregations to participate in the growing earth care movement within the PC(USA). PEC is a national eco-justice network that cares for God's creation by connecting, equipping, and inspiring Presbyterians to make creation care a central concern of the church.
---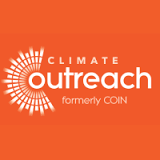 Faith shapes the values and behaviour of billions of people. Last year there was a surge in action on climate change from faith groups – and with more than 8 in 10 people worldwide identifying with a faith, we need to keep that momentum going. For climate communicators within and outside faith communities, there is a need to better understand the language that works when trying to raise the desire for action from the world's people of faith.
Our new guide, produced in partnership with international interfaith group GreenFaith, is based on pioneering international social research. This practical guide not only presents language that works with each of the world's 5 main faith groups (Buddhism, Christianity, Hinduism, Islam and Judaism) but also language that works across faiths – and language that doesn't work. Please join us in an online discussion about our key findings in a webinar on 10 March at 4pm GMT.
---
Books on Charity and Justice for Children!
Green Street Park
with Reflection Guide Booklet
Drop by Drop
with Reflection Guide Booklet
---
Ways to Go Green
Are you looking for a way to green up your life?  Try these link for some great ideas!
1) 52 ways to go green – http://www.sheknows.com/home-and-gardening/articles/807479/52-cheap-ways-to-go-green
2)40 ways to go greener at home …besides just recycling – http://theartofsimple.net/tips-to-go-green-at-home/
3) Go green at work – http://www.macair.co.uk/environmental-advice-businesses/
---
Every Creature Singing:
Embracing the Good News for Planet Earth
Every Creature Singing is an adult curriculum for congregations, small groups or individuals who want to explore questions like these:
What guidance does the Christian faith offer on issues like climate change and environmental injustice?
Where, in our circle of influence, is creation struggling, and what can we do about it?
How can we as a community be faithful in pursuing spiritual and household practices that help us care for the earth?
The curriculum can be downloaded or read online, free of charge. Please start with the introduction because the curriculum does have a few unique features.
See the complete outline
Curriculum Structure and Format
Every Creature Singing is divided into three units of four sessions each.
Biblical and Theological Foundations
Pursuing Peace and Justice
Choosing A Simple Lifestyle
The thirteenth session is left open to be used at the congregation's discretion.
Each session includes:
suggested scripture passages,
a reflective essay and discussion questions,
suggested spiritual practices and household practices,
circle questions that focus on the group's surrounding neighborhood
additional resources
The leader's guide offers goals and teaching ideas for shaping each session.
While we provide material for a traditional quarter-long, one-hour Christian education, we hope people will feel free to be creative in adapting this material to fit their time slot and group. Suggestions for other approaches are described in the introductory material.
History
In July 2013, Mennonite Creation Care Network proposed a resolution to the delegates gathered at Mennonite Church USA's biennial convention. The resolution called all Mennonite congregations to study creation care within their own ecological and social contexts during the next two years. The resolution passed, and Every Creature Singing was created to aid congregations in fulfilling this commitment.
Read the resolution
While this curriculum was developed with the Mennonite Church USA in mind, we hope it can serve a broader community as well. If you are from another denomination, please be gracious in tolerating our references to Mennonites!
Check out the site here: http://www.mennocreationcare.org/every-creature-singing
---

Since 2010, the National Spiritual Assembly (the governing council of the American Baha'i community) has written annually to the community about climate change to support study, reflection, and action on the issue. It has encouraged Baha'i engagement with Interfaith Power and Light (IPL), making available resources for participation in the annual Preach-In on Climate Change. Baha'is in 114 localities in 43 states took part in the 2014 Preach-In. Baha'is serve on at least seven state boards of directors of IPL.
Below are links that should assist IPL leaders to learn more about Baha'i involvement in issues of sustainability and climate change and should be helpful in reaching out to Baha'is.
Institutional Statements
Websites
Videos
Articles
Testimony
For further information, contact:
U.S. Baha'i Office of Public Affairs
Peter Adriance
Representative for Sustainable Development
————————————————————————–
1320 19 th St. NW, Suite 701 | Washington, DC 20036
padriance@usbnc.org | Twitter: @faithsustain | Skype: padriance
t. 202-833-8990 | www.publicaffairs.bahai.us | f. 202-833-8988
 "We cannot segregate the human heart from the environment outside us and say that once one of these is reformed everything will be improved. Man is organic with the world. His inner life moulds the environment and is itself also deeply affected by it. The one acts upon the other and every abiding change in the life of man is the result of these mutual reactions."
 Baha'i Faith
---
Ecology and Religion
By John Grim and Mary Evelyn Tucker
Island Press, 2014
http://islandpress.org/ip/books/book/islandpress/E/bo8053388.html
For the order form (with 20% discount), visit:
http://fore.research.yale.edu/files/Ecology_and_Religion_order_form.pdf
From the Psalms in the Bible to the sacred rivers in Hinduism, the natural world has been integral to the world's religions. John Grim and Mary Evelyn Tucker contend that today's growing environmental challenges make the relationship ever more vital. This primer explores the history of religious traditions and the environment, illustrating how religious teachings and practices both promoted and at times subverted sustainability. Subsequent chapters examine the emergence of religious ecology, as views of nature changed in religious traditions and the ecological sciences. Yet the authors argue that religion and ecology are not the province of institutions or disciplines alone. They describe four fundamental aspects of religious life: orienting, grounding, nurturing, and transforming. Readers then see how these phenomena are experienced in a Native American religion, Orthodox Christianity, Confucianism, and Hinduism. Ultimately, Grim and Tucker argue that the engagement of religious communities is necessary if humanity is to sustain itself and the planet. Students of environmental ethics, theology and ecology, world religions, and environmental studies will receive a solid grounding in the burgeoning field of religious ecology.
__________________________________________________________________________________________________
How the World's Religions are Responding to Climate Change: Social Scientific Investigations
Edited by Robin Globus Veldman, Andrew Szasz, Randolph Haluza-DeLay Routledge, 2013
http://www.routledge.com/books/details/9780415640343/
A growing chorus of voices has suggested that the world's religions may become critical actors as the climate crisis unfolds, particularly in light of international paralysis on the issue. In recent years, many faiths have begun to address climate change and its consequences for human societies, especially the world's poor. This is the first volume to use social science to examine how religions are helping to address one of the most significant and far-reaching challenges of our time.While there is a growing literature in theology and ethics about climate change and religion, little research has been previously published about the ways in which religious institutions, groups and individuals are responding to the problem of climate change. Seventeen research-driven chapters are written by sociologists, anthropologists, geographers and other social scientists. This book explores what effects religions are having, what barriers they are running into or creating, and what this means for the global struggle to address climate change.
__________________________________________________________________________________________________
 Just Water: Theology, Ethics, and the Global Water Crisis
By Christiana Z. Peppard
Orbis Books, 2014
http://www.amazon.com/Just-Water-Theology-Ethics-Global/dp/162698056X
This book is an interdisciplinary analysis of the value of fresh water that generates timely and principled conclusions at the intersections of hydrology, ecology, ethics, theology, and Catholic social thought.
__________________________________________________________________________________________________
 Earth as Our Home – A project of Catholic Sisters for a Healthy Earth
Too often when we hear the word 'house' we only think of a physical building and its rooms. But what if we began to think of the Earth as our house — with various rooms — what would we need to do to make this 'house' a true 'home'?
Check out the literature here: Earth as Our Home_booklet publ Mar 2014
Artistic
The climate change-related play, "Mother Earth vs. World's People," has just been placed in the wiki (resource list) of Bill McKibben's great organization, 350.org! From this location the complete script and materials are now available at no cost to anyone in the world with a computer and Internet access. And with deliberately no copyright, it can easily be changed to fit any performance situation without even asking.
It has been performed in many venues around the country since 2006 by actors of all ages, experience, and ethnicities, memorized or with scripts in hand. Being a trial, it's easily adjustable for length by how many witnesses Mother Earth calls to the stand (11 are available, with Mother Earth invariably including "Hurricane Katrina"). And with his generous permission, the script includes an optional prologue by Bill McKibben. As one audience member wrote,  "[It is] very difficult to mix humor with disaster. This play managed to do it."
To check out the play, just click on the link below and you're on your way:
http:/wiki.350.org/350+Recommended+Resources#theater —Douglas Stewart
---
Books, Articles, Reports
Rocky Mountain Institute: 1. Forget Nuclear   2. Nuclear Nonsense
---
For Children and Youth
---
New Mexico
Gallup Solar was formed in March 2007 by a group of women traveling to see Jane Goodall. Their ideas had been coalescing for sometime around stewardship of the planet. As the crisis of global warming became clear they suddenly and without planning felt a desire for change. A group was formed and began to meet weekly. Within a month over 75 people had joined. Gallup Solar envisions a flourishing and healthy environment that enables all communities to live in harmony with Creation and is collaborating with communities, elected representatives, utilities and industry to bring solar power to all peoples in our area. Visit the website: gallupsolar.org and download the flyer for more information.
---
For Mormons
Great LDS Church website link with help on getting involved in local Mormon chapters.
http://www.mormonnewsroom.org/article/environmental-stewardship-conservation
Published on Jun 20, 2014
This inspiring video, made with footage from Mormon Channel fans, is a reminder that the earth was created for us to enjoy and take care of.
---
Around the World
---
Blogs